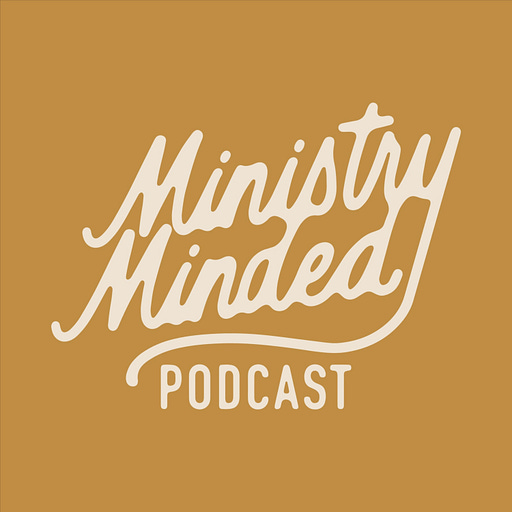 Feb 24 • 1HR 4M
On God's great heart for pastors with Randy Greenwald.
Appears in this episode
A podcast that seeks to marvel at the mercy of God that meets us in our messy ministries.
In this episode, I'm joined pastor and writer Randy Greenwald to talk about his newsletter, "Greatheart's Table," and why pastoral efficiency is a bad thing, along with a host of other topics relating to ministry in the local church.
Randy Greenwald is the pastor of Covenant Presbyterian Church in Oviedo, Florida, where he lives and serves with his wife Barb. Along with serving the church, Randy is a visiting lecturer at the Orlando campus of Reformed Theological Seminary, as well as the author of the pastoral-helps newsletter Greatheart's Table.
Resources.
Something Worth Living For: God, the World, Yourself, and the Shorter Catechism, Randall Greenwald
"Mr. Greatheart and This Metaphorical Table," Randall Greenwald
"The Inefficiency of God," Randall Greenwald
"Neurotics for the Kingdom of God," Randall Greenwald
"On Breathing Deeply," Randall Greenwald
"Futility Is Resistible," Randall Greenwald
"Pastors Share Top Reasons They've Considered Quitting Ministry in the Past Year," Barna Group
"The Pastors Aren't All Right: 38% Consider Leaving Ministry," Kate Shellnutt
Grace: So Much More Than You Know and So Much Better Than You Think, Brad J. Gray
Sponsor.
Ministry Minded is sponsored by Fresh Roasted Coffee, a locally owned and operated coffee house in the heart of Central Pennsylvania that produces the freshest coffee and delivers it at peak drinkability. Use offer code "GRACE10" at checkout to get a discount off your next order. Buy some coffee!
Credits.
Intro music: "Explorers (Instrumental Version)" by The Midnight, The Midnight Music LLC, 2018.
Ad music: "Coffee Stains" by Finley, licensed under CC BY 4.0.