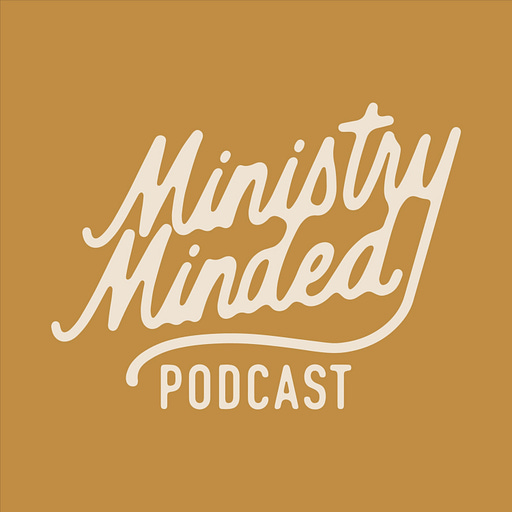 Aug 5, 2021 • 39M
The God of our deepest need, the essence of humility, and the beautiful predictability of the ordinary means of grace.
A podcast that seeks to marvel at the mercy of God that meets us in our messy ministries.
In this episode of the Ministry Minded Podcast, I share some encouraging excerpts from 9Marks' newest online journal, The Ordinary Means of Grace—Or, Don't Do Weird Stuff. I also talk through 1 Kings 17 and how it might just be the best chapter to illustrate the habit of God to work in and through and with our suffering in order to reveal his saving power.
Resources.
The Christ Key: Unlocking the Centrality of Christ in the Old Testament, Chad Bird
"The seriousness of sin and our cosmic salvation," article by yours truly
"The Freedom that Comes from Being Boringly Biblical," Eric Bancroft
"Good News, Ordinary Pastor! You Don't Need a Winning Personality," Dan Miller
"'The Word Did It All': The Necessity of Preaching According to the Protestant Reformers," Shawn Wright
"Difficult Relationships," Doug Wilson
Daily Grace: The Mockingbird Devotional, Vol. 2
Grace: So Much More Than You Know & So Much Better Than You Think, Brad J. Gray
Sponsor.
Ministry Minded is sponsored by Fresh Roasted Coffee, a locally owned and operated coffee house in the heart of Central Pennsylvania that produces the freshest coffee and delivers it at peak drinkability. Use offer code "GRACE10" at checkout to get a discount off your next order. Buy some coffee!
Credits.
Intro music: "Explorers (Instrumental Version)" by The Midnight, The Midnight Music LLC, 2018.
Ad music: "Coffee Stains" by Finley, licensed under CC BY 4.0.